Orthodontics
---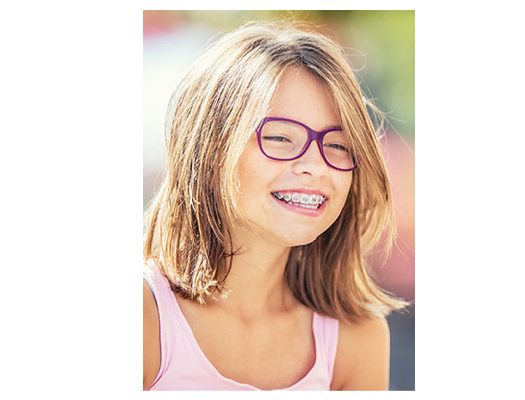 When you need orthodontics for children and adults in West Bend, WI, contact Holzhauer, Hewett & Barta Orthodontics. Our team of skilled orthodontists and friendly staff are dedicated to providing exceptional orthodontic care in a comfortable and welcoming environment suitable for both children and adults. We offer a full range of orthodontic services to address a variety of dental concerns. Here are just some of the services and types of orthodontics we provide.
Orthodontic Services
Orthodontic Consultations
Before orthodontic treatment begins, we start with a comprehensive orthodontic consultation. During your consultation, our orthodontist will conduct a thorough examination, review your dental records, answer your questions and develop a personalized treatment plan tailored to your specific needs. Whether the orthodontic treatment is for a child or an adult, we take the time to ensure that you understand the process that lies ahead.
Early Orthodontic Treatment
For children between the ages of seven and eighteen, early orthodontic treatment is available. This treatment begins with an initial consultation, during which your orthodontist will determine if orthodontics problems may be occurring that could negatively impact your child's dental development. Early orthodontic treatment services are available at Holzhauer, Hewett & Barta Orthodontics to prevent more serious issues from developing and to support the proper growth and alignment of your child's teeth. Note that age seven is just a guideline. If you notice problems developing before that age, the sooner, the better you bring your child in for an orthodontic exam.
Types of Orthodontics
Traditional Braces
We offer traditional metal braces for children and adults, which are a time-tested and effective treatment option for correcting even misaligned teeth and bite issues. Traditional metal braces are able to address even serious alignment issues, which is why they're still a very popular choice. These braces consist of metal brackets that are bonded to the teeth and connected by wires. With regular adjustments at your orthodontist's office, traditional braces gradually move your teeth into their proper positions.
Clear or Ceramic Braces
For those who prefer a more discreet option to traditional braces, we also provide clear and ceramic braces. These braces use transparent or tooth-colored brackets and wires that blend in more with your natural teeth. This makes them less noticeable. From a distance, others may not even realize you're wearing braces. These braces offer the same level of effectiveness as traditional braces while providing a more aesthetically pleasing treatment experience.
Invisalign or Clear Aligners
We are proud to offer Invisalign, a newer alternative to traditional braces. Invisalign is a brand name of clear aligners that consist of a series of clear, removable, and custom-made aligners. The incremental size changes in each new aligner enable them to shift the teeth into alignment without wires or brackets gradually. These aligners take a bit of getting used to, but they're more convenient in terms of being able to be removed by the wearer for special occasions and for oral hygiene. Note that clear aligners are only effective for certain mild to moderate alignment issues. Your orthodontist in Hartland, WI can let you know if they're suitable for your needs.
Retainers
After completing your orthodontic treatment, your teeth need to adjust to their new positions. Until that time, they're susceptible to returning to their old positions. Retainers play a crucial role in preventing teeth from shifting back to their original positions. We provide custom-made retainers to help maintain the results achieved by your orthodontic treatment. Both removable and fixed retainers are available based on your individual needs.
General Orthodontic Appliances
Not everyone with orthodontic issues needs to wear a type of braces. In addition to braces and aligners, we offer a variety of orthodontic appliances to address specific dental issues. These appliances include expanders, space maintainers, and headgear, among others. Our orthodontist in Wauwatosa, WI will assess your needs and recommend the most appropriate appliance to achieve the best outcome.
Holzhauer, Hewett & Barta Orthodontics is a cohesive team of highly skilled orthodontists and dental professionals. Our goal is for each of our patients to have an attractive smile but also a healthy smile. We work hard to resolve the orthodontic issues of our patients. Contact us today to schedule your initial consultation and to learn more about what orthodontics services in West Bend, WI can do for you.